Bully Max Dog Supplements are veterinarian designed for all breeds of dogs ages 7 weeks and older. Bully Max is loaded with vitamins, minerals, and nutrients that cannot be found in dog food alone. This is due to the fact that dog food is processed. When foods are processed, they loose a number of key nutrients that your dogs need to grow. Bully Max is excellent for building muscle, adding size, and providing dogs with essential vitamins and minerals that are important for maintaining a healthy immune system.
Whether you are
training a protection dog
, entering your dogs in a show (ABKC, UKC, ADBA, Ext.), training your dog for weight pulling, or you just want your dog looking and feeling it's best, Bully Max Supplements excel in all of these areas.
Bully Max Ingredients
Bully Max Supplement Reviews
Bullymax.com Homepage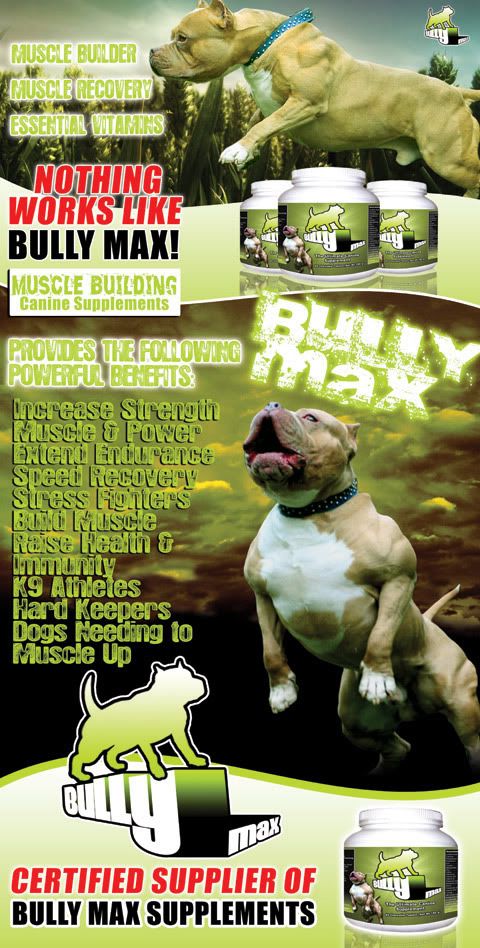 Order Bully Max Online from Kinneman Kennels. Kinneman Kennels uses Bully Max Supplements on all dogs ages 7 weeks and older.